Reading Time:
5
minutes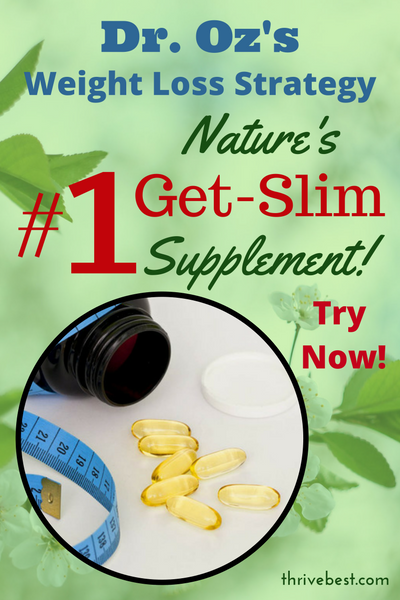 Early this morning my husband found this interesting info (from Woman's World – back issue). It's about probiotics. He's a health nut too.
The very first time when I heard about probiotics — I've learned that they are very beneficial to our health. They strengthen our immunity, which helps us in fighting diseases. (1) (2)
Just a few years ago, I've heard that probiotics can help us lose weight. There was a study done in which a probiotic supplement with the strain Lactobacillus rhamnosus (3) works for weight loss. Hmm, that strain is a pretty long word for me to type — it looks very close to rhinoceros to me. 😉
Bacteria live within us and also on our skin — that's why there are also probiotics available now for wrinkles and fine lines. They help in beautifying and rejuvenating our skin.
Gut Bacteria's Surprising Effect on Our Weight
Does it make you jealous when you know of someone who can eat junk food and not gain weight?
And yet here you are, drinking green smoothies, working out, and exercising a lot, and you're still stuck at a high weight. This is outrageous!
Well, the main reason for this is that the individual you are jealous of has a lot of good bacteria in their gut, and that's why they are not gaining any pounds.
Here's the good news: Dr. Oz had recently revealed that according to breakthrough research…
"Trillions of bacteria living in your gut have a surprising effect on your weight."
So Dr. Oz has teamed up with Dr. Axe, a digestive health expert, in fighting against body fat.
Weight Loss Effects of Good Bacteria
Researchers from Harvard and Yale are learning that there are certain bacteria that can help us lose weight.
The bacteria that live in our gut are:
• the fattening bacteria, and
• the beneficial bacteria (slimming or skinny bacteria).
These slimming or skinny bacteria generally give us the following benefits to stay slim with ease:
• The ability to trigger healthy cravings
• Reducing the calories we absorb from what we eat
• Boosting metabolism
According to Dr. Axe,
"I've seen women lose more than 100 pounds. It can be life-changing!"
Factors that Destroy Good Bacteria
There are factors that interfere with the power of good bacteria.
Dr. Axe says,
"…antibiotics can kill off good bacteria. . ."
If you are eating a sugary and or starchy food, Dr. Axe says further that this diet…
"will overfeed bad bacteria, making them so strong, they dominate."
Stress and pollution can also destroy the good bacteria, which allow the bad bacteria to have an advantage. That's why, if you are suffering from Adrenal Fatigue, losing weight is very difficult — because stress is destroying your good bacteria.
If the bad bacterial dominate in your gut, they will trigger unhealthy cravings, you will absorb more calories, and your metabolism will slow down. . . And of course, it will be very hard for you to lose weight.
Fortunately, Dr. Oz and Dr. Axe find easy ways to make our skinny and slimming bacteria thrive so that we can lose weight successfully.
They are recommending… Probiotics…
What are Probiotics?
Well, I thought probiotics and good bacteria are the same thing or synonymous.
Kind of. . .
Dr. Axe has explained that probiotics…
"are any form of good bacteria in the outside world that can be absorbed by our bodies — from food, supplements, even while walking barefoot in grass."
Walking barefoot in grass — this reminds me of my other post: Earthing (or Grounding), which helps me in dealing with my stress due to my adrenal fatigue. . . It really is a stress soother!
So this is sweet. What an excellent bonus! If I walk barefoot, that would help me be grounded and at the same time I will get FREE probiotics!
. . .
But there are tons of probiotics in stores now! So which ones should you buy?
Soil-Derived Probiotics – Nature's #1 Weight Loss Supplement
Do you want to know what's the best probiotic? The best probiotics are the ones that are extracted directly from the soil. These soil-derived probiotics don't even require refrigeration.
Hearing that these kind of probiotics are extracted from the soil seems so gross to me, actually…
According to Dr. Axe, these soil-derived probiotics,
"seem to be hardier than the food-extracted varieties found in most supplements. . . they're better able to take root in the digestive tract and flourish.

Typical probiotics aren't nearly as strong. That's why I call soil-based varieties 'the king of probiotics'. They make the biggest difference."
There was one study where the participants received soil-derived probiotics for 4 weeks. These participants were still experiencing the significant benefits from the soil-derived probiotics a full year later.
Here are the best brands to try with soil-derived Probiotics (or SBO – Soil-Based Organism) :
• Live Probiotics – Dr. Axe Naturals
• Probiotic Defense – NOW Foods
NOTE: Always get your doctor's approval before using any new supplement.
Food Sources of Probiotics
You can also get probiotics from fermented foods such as sauerkraut, yogurt, and apple cider vinegar.
Dr. Axe explains that these foods…
"are natural sources of probiotics themselves. Plus, they're rich in enzymes that help break down food ― key, since undigested food particles can feed bad bacteria. You're really getting a double benefit ― so try to get at least one serving daily!"
Here are my favorite brands of fermented foods:
• I like using organic yogurt brands from Stonyfield and Annie's. They have non-GMO ingredients.
• A very tasty sauerkraut is Eden Foods Organic Sauerkraut, and
• I love Braggs Organic Raw Apple Cider Vinegar.
Does Soil-based Probiotics Work for Weight Loss?
Kate Graham, 46, is a mom from California who has been overweight for the most of her life and has had many health problems.
Kate was already avoiding processed foods and taking probiotics when she heard about Dr. Axe.
Kate says,
"I switched to his soil-based probiotic and made raw-honey my go-to sweetener. . . I even lost cellulite."
Kate put more emphasis on prebiotic foods and her health quickly improved and she lost 28 pounds in 12 weeks.
Probiotics are not only good for weight loss but they also boost your health.
When you take probiotics you need to feed them by consuming prebiotic fiber foods so that they can live longer in your gut. You can learn more about prebiotic fiber foods in my next post.
You also need to avoid sugary and processed foods because these kinds of foods feed the bad bacteria.
If you have a sweet tooth, I bet you will love the slimming honey cake for weight loss. Read here → Dr. Oz & Dr. Axe's Prebiotic Fiber for Weight Loss & Honey Cake Recipe.
Reference:
This post is based from Woman's World (back issue), 5/30/2016, p. 18