Reading Time:
3
minutes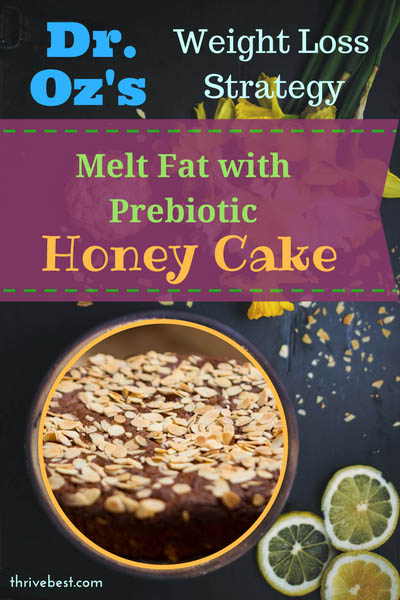 Dr. Oz had teamed up with Dr. Axe, a gut specialist, to help women lose weight with soil-based probiotics — nature's number 1 slimming supplement. Read here → Probiotics for Weight Loss and Melt Body Fat: Drs. Oz & Axe's Fix.
They suggest easy ways for weight loss for women so that they can knock out the bad bacteria that make women fat and let the slimming bacteria (good bacteria or beneficial bacteria) prosper in their digestive tract.
The doctors' recommendations are the following:
1. consume probiotic-rich foods:
• Take soil-based probiotic supplements which are stronger than typical probiotics.
• Consume fermented foods that are natural sources of probiotics and rich in enzymes that help in breaking down food, such as: sauerkraut, yogurt, and apple cider.
2. Consume probiotic-rich fiber foods to feed the good bacteria so that they will live longer and flourish.
3. Avoid sugary and starchy foods. These foods feed the bad bacteria. When there's an overgrowth of bad bacteria in our digestive tract, the beneficial bacteria will be destroyed. Then we would find difficulty in our effort to lose weight.
If you see people who eat junk food and never gain any weight the reason behind this is that they have plenty of good bacteria in their digestive tract.
4. Eat healthy fats and lean protein to boost your metabolism
5. Avoid conventional dairy and gluten foods. They may cause inflammation that slows the regrowth of healthy bacteria in your gut. You may put them back into your diet after 2 weeks, one at time, and observe whether or not they are causing you bloat and weight gain.
The Importance of Prebiotic Fiber in Our Gut
When you increase your intake of probiotics, you also need to consume lots prebiotic fiber. This prebiotic fiber feeds the good bacteria so that they can live longer and prosper, and this prevents the bad bacteria from dominating in our gut.
What is Prebiotic Fiber?
Prebiotic fiber is anything that stays intact until it reaches the lower half of the digestive tract. When the prebiotic fiber reaches the lower part of digestive tract, the probiotics feed on it and get nourished. This prebiotic fiber is food for the probiotics.
Prebiotic-rich Fiber Food Sources
The best sources of prebiotic fiber foods are:
• asparagus
• artichoke
• onions
• garlic
The following fiber-rich foods also have great prebiotic power:
• almonds
• apples
• avocado
• beans
• banana
• broccoli
• cauliflower
• coconut
• greens
• jicama
Prebiotic-Rich Honey Cake For Weight Loss – Recipe with Raw Honey and Almonds
Raw honey has a nice dose of prebiotic fiber. If you include raw honey in your diet, the good bacteria are getting fed and nourished, and of course, it's satisfying for your sweet tooth, too.
My favorite raw honey is Manuka Honey. I spread it on my toast and it's very delicious.
By the way, do you love raw honey?
Try the slimming honey cake recipe below to boost your health and melt the body fat. It's a delicious, guilt-free treat and it is rich with prebiotic fiber to help you in your effort to lose weight. Your beneficial bacteria in your gut will surely be happy.
Ingredients:
• 3 room-temperature eggs, separated
• 2/3 cup + 1 Tbs. raw honey
• 1 tsp. vanilla extract
• 1/8 tsp. salt
• 2 cups natural almond meal
• ¼ cup sliced toasted almonds
Directions:
• Preheat oven to 350 degrees F.
• Line 9" springform pan with parchment paper. Mist pan and paper with non-stick spray.
• In large bowl, whisk the following: Egg yolks, 2/3 cup honey and vanilla
• In a separate bowl, add the following and beat until soft peaks form: Egg whites, 1 Tbs. honey, and salt
• With rubber spatula, gently fold whites and almond meal into yolk mixture.
• Bake in prepared pan for 20-22 minutes, until golden and springy to touch.
• Cool.
• Drizzle top with remaining 1 Tbs. honey and sliced almonds.
• Serves 4
Reference:
This post is based from Woman's World (back issue), 5/30/2016, p. 18