Reading Time:
4
minutes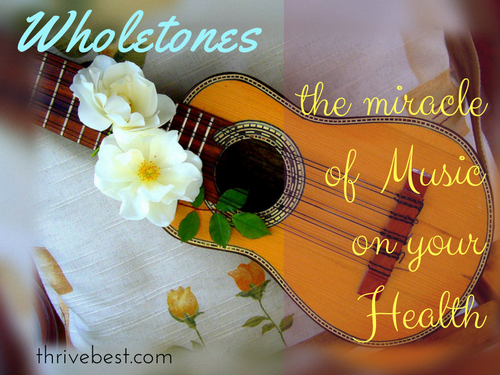 This is my second review for Michael Tyrrell's WholeTones Music — with another miracle story.
If you missed my previous review about my first encounter with WholeTones, read it here → Whole Tones Healing Frequencies Music Project Review
This past summer, my niece's fiancé had a heart attack and then the doctor performed a heart surgery. There was a complication and he was put in a medically induced coma and was placed in intensive care.
A week later, my niece's daughter informed me that her mom's fiancé was getting worse and that he was on the ventilator again, so she asked us to pray for him.
Then, I instructed her to play this special music (Whole Tones '741 Hz – Great Awakening' — which is beneficial for the heart also) at the hospital.
The following day, we went to see my husband's parents to find out more about the status of our niece's fiancé.
When we got there, our niece's daughter met us outside and said, "Guess what! His need for a ventilator decreased to 50%. We played the music last night the whole time and today too. He is off the ventilator now."
That's a miracle! Praise the Lord!
WholeTones Music Healing Frequencies
Well, what I have experienced with Whole Tones is that there are times when the music is so irritating to my ears. The Whole Tones songs have a high frequency, so it can be irritating to listen to them.
So if you ever use the Whole Tones and you find it irritating to your ears, turn the volume very, very low – at the level where it's comfortable for you to hear.
Don't think that if you are not hearing the music it won't be beneficial for you. Even if you're not hearing the music, there are still energy vibrations going on.
The frequency of the Whole Tones music is very high, so even if you turned the volume so low, your body is still affected from the energy vibrations of the Whole Tones music. The sound waves carry the energy vibrations, and it stimulates the cells in your body. So your body is benefited on the cellular level.
WholeTones Healing Music: 7 Songs
The sound of WholeTones music is harmonious. When the music is harmonious it helps your body to heal.
The Whole Tones Music has 7 songs for you to play. The numbers you see in the title of each song are the frequency — which means the number of vibrations per second.
Here's a brief description of each song's benefits for healing. You will learn more at the members' area.
1. 396 Hz – Open Door
This song supports blood, liver function, bones, brain health (neurotransmission), and kidney function.
2. 417 Hz – Desert Sojourn
This song positively affect digestion, stomach issues, metabolism, prostate, gallbladder, headache, and lower back problems.
3. 444 Hz – The Key of David
It gives multiple health benefits and has been known to establish peace in the midst of chaos.
4. 528 Hz – Transform
This music positively affects balance hormones, pelvic issues, PMS, pre-menopause, muscle tension, pericardium heart muscle, weight problems, lymphatic, and circulation issues.
5. 639 Hz – The Bridge
This song's benefits affect the endocrine system, especially the adrenal glands, and also gallbladder issues.
6. 741 Hz – Great Awakening
Its benefits affect the thymus and immune systems, infection cleansing (viral, bacterial, and fungal), upset stomach, pancreas, heart, blood, and the circulatory system.
7. 852 Hz – The Majestic
The music connects us in worship of God. This song is awesome. I feel like I'm in the presence of God — praising and glorifying Him with awe.
WholeTones Chroma DVDs
When you buy WholeTones music, you have the option to buy the Chroma DVD. This includes discs that you can pop into your DVD player at home. The Chroma DVDs produce colored lights, which are also beneficial for healing.
By the way, since I have mentioned about Chroma DVDs, the Kohler company makes a bath tub with Chromatherapy technology. The bathtub is very expensive. If you are going to buy one you might need to redo your bathtub or build another room for that special bathtub.
If you are going to buy the Whole Tones Healing Music and if you have extra money, you might as well get the Chroma DVDs that are also from Michael Tyrrell.
While you are in your bed, you can play the Chroma DVDs and get Chromatherapy healing without having to go to the bathtub — this is more convenient and much cheaper than buying Kohler's bathtub.
Just to give you an idea about Chromatherapy, watch the video below and see the Kohler Chromatherapy technology.