Reading Time:
4
minutes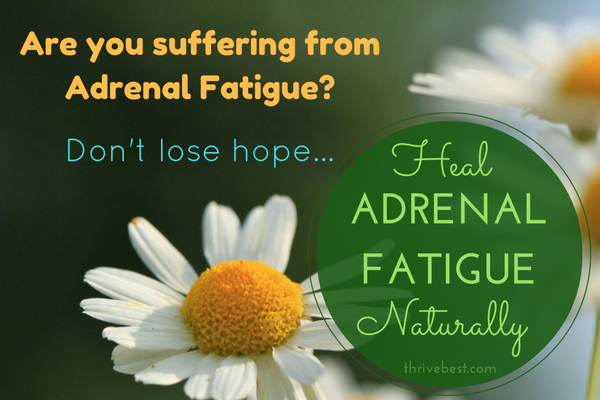 In my last post I wrote about my panic attack episode and how the unbleached sea salt had helped me.
It was amazing how the Lord had answered my husband's prayer for me that night. It was truly a miracle.
I love finding success stories in overcoming illnesses. I was so thrilled when I found this story.
Charlotte Siems' Adrenal Health Story
A few weeks ago, I found this story of a woman named Charlotte Siems. She's 56 years old. Her health story was featured in First Woman magazine's section–"Tiredness Cure."
She had fatigue, brain fog, anxiety, and mood swings. She also had insomnia, constant craving for salty and sweet foods, and intense blood sugar crashes. She often felt dizzy when she stood up.
Charlotte struggled everyday with fatigue and missed out on special family events. She wasn't able to go for a family camping trip because she was so tired. So she missed that memory-making event with her family. Her kids and husband left without her and she burst into tears when they drove away.
Oh, I could feel how she felt. I felt like my chest was tightening.
During their 30th wedding anniversary, she and her husband went to a cruise to celebrate. They went to a certain place and she was so exhausted to even sit on the beach.
With all these symptoms that she was suffering — the doctors told her that they were normal.
One doctor told her that it was probably menopause and there was nothing he could do about it. Charlotte felt hopeless.
I've heard so many stories like these that their doctors would just say "normal" or "part of the life aging process."
Because her doctors had no solutions for her symptoms, she kept on looking for answers.
Although she was feeling hopeless, she decided that she wasn't going to give up hope.
Fortunately, she found a physician assistant at a nearby integrative health practice. She went to see them for a second opinion.
Adrenal Fatigue Classic Symptoms
After her health history, the physician assistant had explained to her that her fatigue, dizziness, and blood-sugar crashes were classic symptoms of adrenal fatigue.
The doctor had further explained to her…
"…adrenal fatigue, a condition in which chronic stress causes the adrenal glands to constantly release cortisol and then burn out."
The physician ran a saliva test and the result confirmed that she had adrenal fatigue.
Natural Ways to Heal Adrenal Fatigue
The physician had suggested her to do the following natural ways to help her heal:
• limit stress,
• avoid caffeine and simple carbs
• take adrenal-fatigue supplement
At first the physician's suggestions helped her, but the symptoms returned after a few months.
Since she knew already that she had adrenal fatigue, she decided to do her own research.
Sodium (Salt) Deficiency
In her research, she found out that adrenal fatigue can be caused by sodium deficiency. This made sense for Charlotte because she cut back most of the salt from her diet.
This sounded like me. I had mentioned this in my last post that I avoided salt because I was having sensitivity to it, and it caused my blood pressure to go up.
This explained why Charlotte was craving salty foods and why the strategies that were suggested by the physician didn't work.
She was so relieved that she was able to find the missing piece to the puzzle: salt for adrenal fatigue!
Charlotte had mentioned that she uses Himalayan pink salt. This salt has more than 80 minerals that give you more energy. She adds salt to her smoothies, eggs, and to her decaf.
I mentioned in my last post I'm using Celtic sea salt and that I add it to my foods and drinks.
More Natural Ways For Healing Adrenal Fatigue with Success
To manage her blood-sugar levels, she is now eating more fruits and vegetables, complex carbs, and proteins. She had also learned that sugar stresses the adrenals, and so she is limiting her sugar intake.
Charlotte started also taking a supplement called Plexus Slim. This supplement contains chromium and alpha-lipoic acid which helps her in managing her blood sugar. She learned about this supplement from her friend who said that it had helped her adrenal fatigue.
To manage her stress, she does a gentle exercise at home using T-Tapp program. This exercise is supposed to help in regulating stress hormones.
Also, she took time to slow down by spending time with her family. She started watching movies together with her family.
Within a few weeks since she started making changes of her lifestyle, her health conditions (brain fog, anxiety, insomnia) began to improve. And she had more energy too.
Six months later, Charlotte's symptoms were all gone and her energy was completely restored. She healed her adrenal fatigue naturally.
Now, she has tons of energy and she can do all the things she loves. Her family went on a cruise and she was able to hike through caves and spend hours at the beach.
She is loving her life and feeling 20 years younger. Now, she is having so much fun with her life.
Are you suffering from adrenal fatigue? Don't lose hope!
Reference:
First for Woman, 10/10/16, pp. 40-41